Top Techniques to Manage Your Inventory Successfully in 2021
When operating a business is limited to your four-walled living room, it's relatively easy to process orders from home and ship them correctly to the customers. But as your commerce's horizons expand, it's all set to bring a hurricane in your home-office unless you shift your inventory to a larger place.
Managing your stock of products is one of the critical elements to push your business to new heights of success. Without efficient ecommerce packaging services that help in order fulfillment and stock management, you will suffer in rummaging the respective orders for customers. Moreover, the latter will also experience poor deliverability from your side, consequently leading to losing customers. At the end of the day, the loss will be yours.
What is Inventory Management?
Inventory management, in the simplest of words, refers to the process of managing the physical stock of products that any organization or business uses for sales. It includes tasks like keeping a log of the entire inventory, understanding supply chains for prepping up stocks beforehand, loading orders in trucks for the fulfillment, etc.
Inventory management is highly essential for any business to make it more scalable, thereby promoting the overall development and success of the respective e-commerce. By contacting e-commerce packaging services, owners can take care of their inventory in an orderly fashion and even be prepared for the unexpected of the turbulences the market is to suffer. Quickshift offers an incredible package of order fulfillment services in Bangalore, Pune, Mumbai, Delhi, etc. with brilliant inventory and fleet management. Reach out to us for availing of these services at reasonable prices today!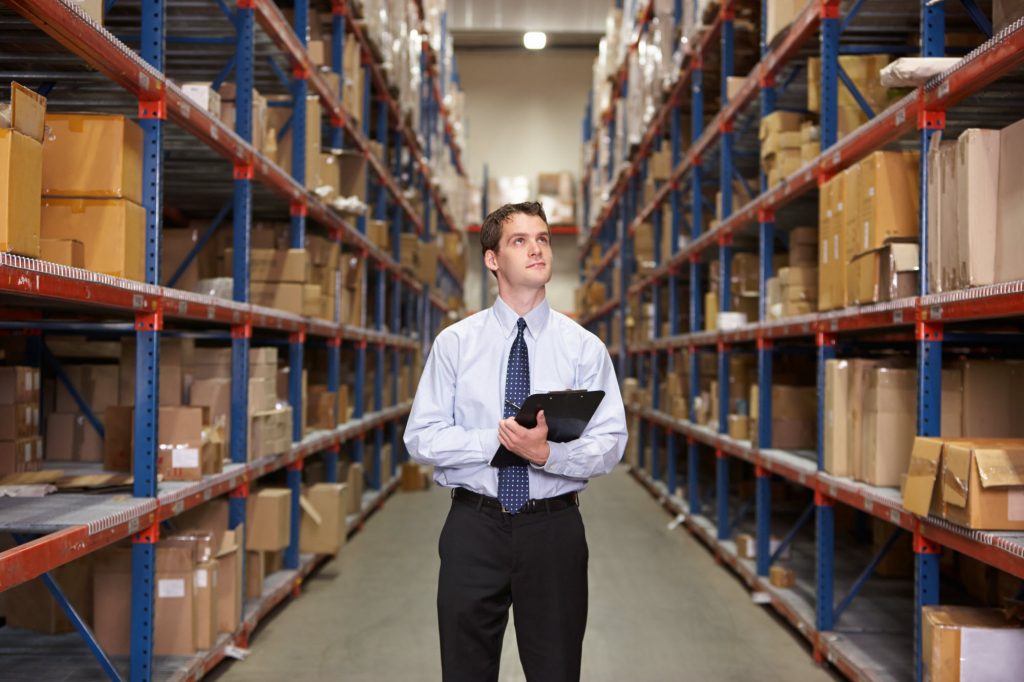 Best Inventory Management Techniques of 2021
Given below is the list of the latest inventory management techniques that remain the best to date for successfully running your business without any problem in the order fulfillment process in the coming years.
First In, First Out (FIFO)
As the name suggests, FIFO or First in first out is a strategy usually implied on products that are perishable like grocery, medicines, ointments, etc. The item which has entered the warehouse fulfillment center in India or anywhere else first will be the one that will be shipped to the customer before any other when they order that particular item. It is followed to avoid rotting of products and wastage of money.
Cross-Docking
There will be times when either the fleet is inefficient in fulfilling orders due to unexpected hurdles, or you're running out of time to store the inventory in the warehouse. In such cases, the best solution is cross-docking, which means directly loading the orders from the seller's truck into your delivery trucks. By doing so, you can save the most precious resource of yours- time.
With Quickshift's outstanding order fulfillment services in Bangalore and all over India, one need not worry about poor fleet or delayed deliverability at all.
Predicting The Customer's Demand
Besides physically managing your inventory, you can also put your smartness at work by understanding the market and the demand of the customers. For example, if the winters are heading and your business is clothing related, then stocking up summer's wardrobe is simply a waste of resources.
Please keep a look on the customer's purchases, interests, current trends to stay on the same page with them.
Extra or Safety Stocks
It is better to plan the expected and gear up for the unexpected to prevent stepping into a quicksand later on. Safety stocks refer to those lot of the items that you buy outside of the customer's order. They remain in your warehouse fulfillment center in India in case you run out of any product and are not able to re-order that particular lot in the required time.
Minimum Order Quantity
Whilst buying products from the sellers, it is imperative to lay focus on the minimum order quantity (MOQ). Usually, the sellers provide you with items at a particular threshold quantity. In simpler words, it is the lowest quantity of any item that you can buy from the seller. You can not go for individual purchases and have to stick with the wholesale ones.
Therefore, you must consider knowing the MOQ before spending your greens on the lot.
ABCs
Another splendid technique that never goes out of date is analysis the ABCs of your inventory:
A- products that have high-value that contribute to lower frequency of sales
B- products that have moderate-value that contribute to moderate frequency of sales
C- products that have low-value that contribute to the high frequency of sales
Categorising your inventory on such a basis will help you attain an idea of what all products give you how much profit and over what period.
Conclusion
Besides the techniques mentioned above for managing your inventory successfully, one must regularly check it physically as well. The warehousing and order fulfillment services will take care of that by performing spot-checks and cycle auditing of the entire stock your business owns. This way, a thorough log of inventory is maintained, keeping all the products safe and secure.