Why Is Scaling Your Business To D2C Crucial?
Convenience matters a lot. Whether it's for the customers who wish to get home delivery of the products which otherwise they would be rummaging manually through stores, or for the business owners, who can directly communicate with their audience without any intermediaries, convenience is essential. It is one of the critical elements when it comes to providing stability to your business and convincing people to put their trust in your brand.
With technological innovations picking up their pace, more doors have been unlocked to provide customers with a hassle-free shopping experience. Undoubtedly, e-commerce plays the lead role here. With the concept of direct-to-consumer (d2c) marketing in the picture, even start-ups are flourishing faster than expected. By gaining more reach through this approach, many d2c brands in India have skyrocketed their sales in recent years and continue to do so.
If you're in a dilemma whether you should stick with the traditional method of selling your products through wholesalers and retailers or not, here are the most crucial reasons why you must instead scale your business to d2c.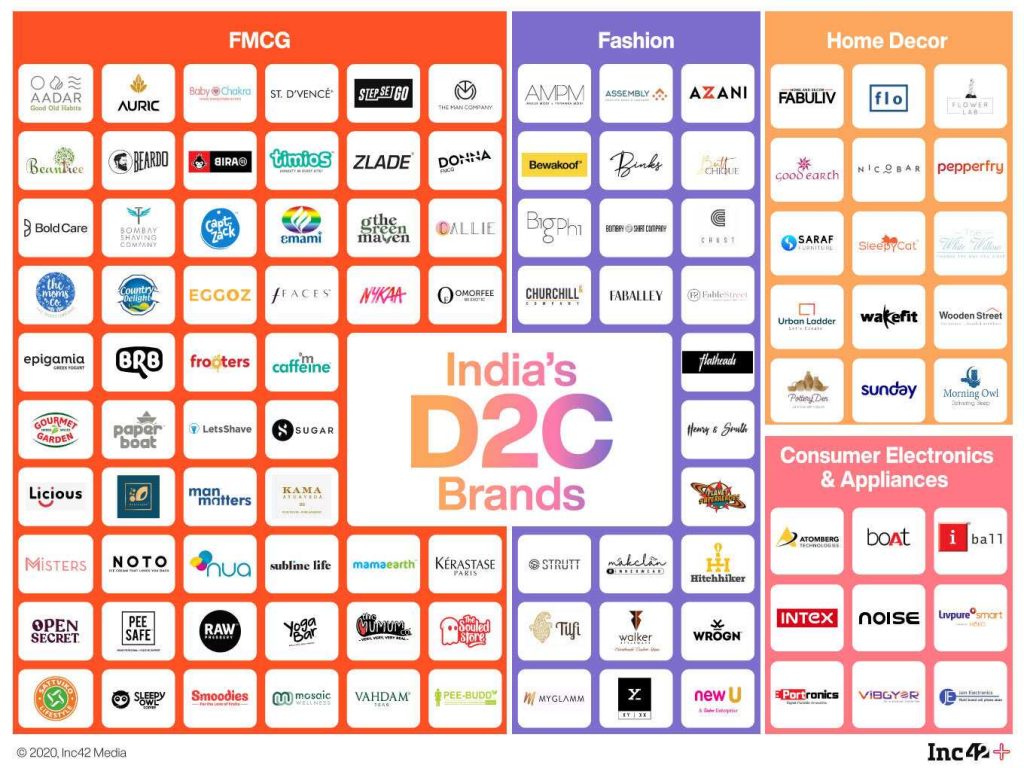 The Golden Opportunity Of Knowing Your Customers
Unless you are well-aware of the needs of your customers, there isn't even a single way possible to push your business towards success. Your customers are the reason for your brand's existence and thus, acknowledging their preferences should be your priority.
When you have intermediaries in the supply chain, it becomes challenging to assess how well your brand is doing in the market and what are the expectations of your audience. But by becoming a part of the d2c culture, you can even connect with customers overseas, understand their concerns and improve international shipping services for them.
Sales Without Losses
No distributors mean no revenue share. Finally, you can get a hold of all the monetary gains made by the retailers or wholesalers and increase your profit margin. The lesser number of stops you have in your supply chain, the higher you can earn on your products, without disturbing the customer's peace and affordability.
Moreover, it also lays a psychological impact on your consumers. The reason why people prefer d2c brands in India is that they trust the manufacturers more than third-party suppliers. They feel more secure around the creators of the product rather than people only selling it.
Building A Strong Brand Image
When you know what your customer wants, you can easily focus on how you can keep them happy. The more satisfied your customers are with your services, the better words for your brand goes around the market. Direction communication with the consumers results in a better and more precise market trend analysis for boosting the sales of your business. You can achieve it through many ecommerce fulfillment services in India which not only deliver your products to the customers but also take care of their feedbacks and provide you with space to talk with them.
Some D2C Marketing Strategies To Implement In Your Business
Enhance Your Order Fulfillment Process
When you digitalize your business, the sole medium of completing orders of your customers is through hiring ecommerce fulfillment services in India or wherever your company operates. Since people are not shopping physically, they are highly anticipated their product's arrival. Therefore, updating them timely besides optimizing your order fulfillment procedure and warehouse management systems is imperative.
Moreover, last-mile delivery services play a crucial role in deciding the customer's response and behaviour towards your products. Hence, it would help if you devoted your attention to boosting the efficiency of the process.
Experiment With Your Products
Besides the last-mile delivery services, your products are also the determining agents of your business' success. Once you have gathered the data on our target audience, their choices, shopping patterns, etc., please make sure you put in your resources and efforts to work on it.
Your research will only be fruitful when you put that information to use. The best way is to experiment with your products. Personalise them according to the customer's needs and stand out from your competitors, thereby attaining a blend of uniqueness with better conversion rates.
Look Out For The Upcoming E-Commerce Trends
Always keep track of the current and the most awaited trends related to your business in the market. Leave room for adaptability and embrace the changes that come in the way. It could be in the form of new strategies for upgrading the level of your international shipping services or learning the latest technology to keep up with the world.
Final Thoughts
Direct-to-consumer marketing is essential for a business' growth, especially the small and medium-scale ones. In the times of Covid, the majority of consumers have switched to e-commerce platforms from brick-and-mortar retail. Therefore, it's high time that even you take a leap and match the steps with your customers.