Upcoming e-commerce trends of 2021 that every business should look out for
As the world of e-commerce enters the year 2021, several new and innovative technologies would be visible on a surge. The variables governing the shopping practices of customers are on the verge of witnessing a change. Thus, acknowledging such patterns becomes crucial for every business owner to keep up with the market and walk hand-in-hand with the audience.
Therefore, we bring you the ultimate list of upcoming e-commerce trends of 2021 that you should keep in mind for making your business more efficient and productive.
So, let's get started!
A Sustainable Business Is A Successful Business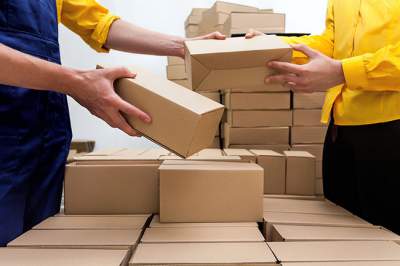 With the degrading health of our planet, people are becoming more aware of the products they buy and the brands they choose. In simple words, your products should be compliant with sustainable development, and the protocols and ecommerce packaging services you choose should not pose a threat to the environment.
Catch up with the strategies of your competitors and analyze how you can make your service more sustainable. For example, recently, Amazon started a campaign where it dumped unnecessary and excess wrapping material that went into the packaging.
If not this, then the least you can do is switch from plastic bags to finding corrugated boxes packaging solutions near you.
Voice Solutions Will Lead The Way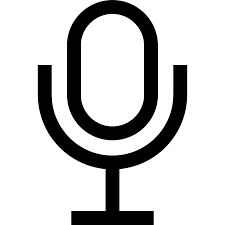 With Alexa and Google Assistant already in the picture and gaining immense popularity for the incredible convenience and touch of advancement they offer, voice search will pave the way for the coming e-commerce.
If you have a digital property established for your business that lacks voice-based navigation, then you will be in deep trouble soon. Hence, it's high time you upgrade your website and optimize the content accordingly.
Not only in terms of searches, but voice solutions can also assist you in automating your warehouse's efficiency. Hence, for the most advanced and upgraded warehouse fulfillment services in India, contact Quickshift today!
Improve Your Order Fulfilment With Artificial Intelligence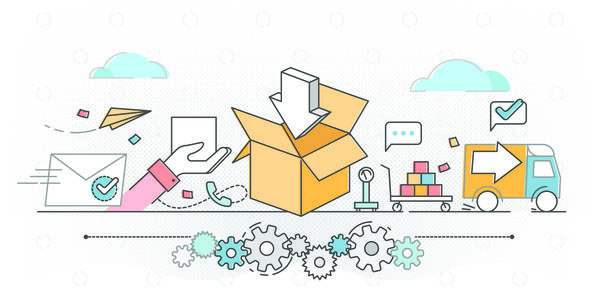 Artificial Intelligence is one of the few factors that you must keep in your mind whilst choosing e-commerce fulfillment services in India and overseas. Whether or not the e-commerce fulfillment service provider has robust AI support will determine your business' success and reliability.
With Artificial Intelligence and Machine Learning tools in hand, you get a hold of the market trend analytics that will help your business perform better. Moreover, they optimize the working of different types of warehouse management systems, and hence, you will be able to make the most out of the ecommerce packaging services available.
Next To Voice Stands The Visual Commerce
Visual commerce will take a revolutionary turn with the concept of Augmented Reality in the world of e-commerce. Not only will the customers view the product, but they will get a more realistic experience of how it would look on them. For example, Lenskart offers its customers to try on a countless number of frames without being physically present in the store. This miracle is possible with the help of Augmented Reality only.
AR will also prove to be highly beneficial in warehouse fulfillment centers in India and worldwide to provide a more detailed look at what can fit into the packaging box, thereby saving time and effort.
The Stakes Of Omni-Channel Commerce Are High
More options mean a more convenient experience for your users. You never know what kind of technology your customer uses, whether it's a laptop, a personal computer, a smartphone, or whether he/she prefers to walk into the physical store. Therefore, as the business owner, you need to be prepared for all kinds of possibilities- whether it's scaling your business to D2C or establishing a physical store for your online business.
In case you're looking for an omnichannel e-commerce fulfillment center in India, reach out to Quickshift today!
Social Media Will Leave A Great Impact On E-Commerce
It is impossible to ignore the contribution of social media platforms like Instagram, Facebook, etc. towards your business's growth. As per surveys, it has come out that the youth makes up the more significant lot of online buyers. And it is quite noticeable that the same age group, again, accounts for the percentage of most active social media users. Hence, your engagement and conversion rates will depend upon your business' extent to attract and satisfy the youth.
One way that works the most is getting influencers and brand ambassadors. As they deal with your products' unboxing, contacting corrugated boxes' packaging solutions becomes imperative to leave a positive impression on the target audience.
Conclusion
In a nutshell, AI, AR, Social Media, and Sustainability are the four areas you need to leverage to gain higher profits and keep your business on track. The coming year will also see a rise in new payment options and customers' inclination towards independent companies.
With such crucial information on your plate, ensure that your resources collaborate efficaciously and make the most of these future trends.